Hello, fellow mutants,
We have been working a lot in the last couple of months since our Closed Beta, and we have decided to start sharing what we have been working on in the form of a Dev Blog.
These Dev Blogs will be posted every 2 weeks with the intention of hearing your feedback on the things added to the game prior to the release.
So for this first Dev Blog, we wanted to let you know that a lot of issues detected from the Beta have been resolved.
Here are the things that we have been working on:
Ripout Dev Blog Update (25.2.2023)
Missions and Gameplay
The mission pool has been extended and improved. Missions have more depth to them, and there is more meaning in the things you need to do in order to proceed and complete the mission.
New mission types have been added, as well as new objects to interact with. New loot container models, new interactable terminals, and more.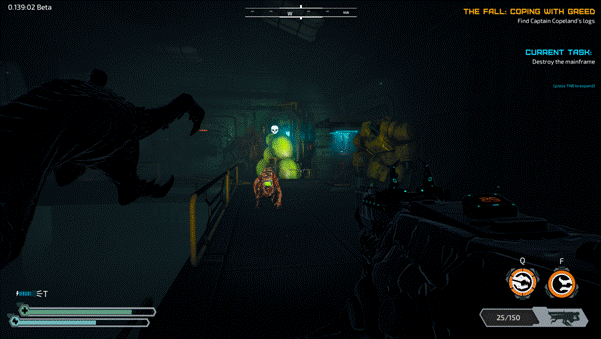 Ship types, sizes, and campaign difficulty are important when you are selecting which missions you will embark on and what rewards you will be receiving if you succeed at it.
Ah yes, did we mention that we have added 3 campaign difficulties?
You will be able to select a character slot/save and set on which difficulty you want to complete a campaign. There will be up to 3 available character slots. Of course, you will always be able to reset the campaign to start again from the start with a new difficulty or just select another available slot.
You asked, so we listened, and mission rewards are a thing now, as well as the chance to know which crafting components can be found on which ships. So you have full control and can plan what to play based on what items you want to craft and need components for.
New Levels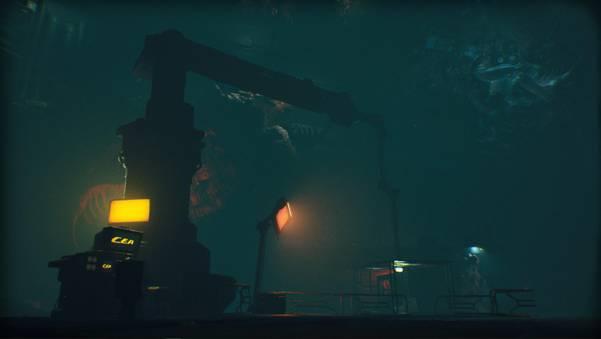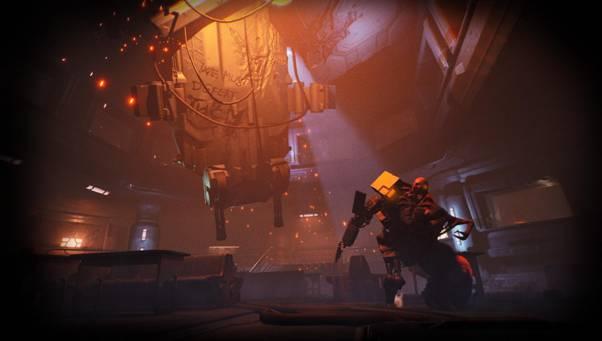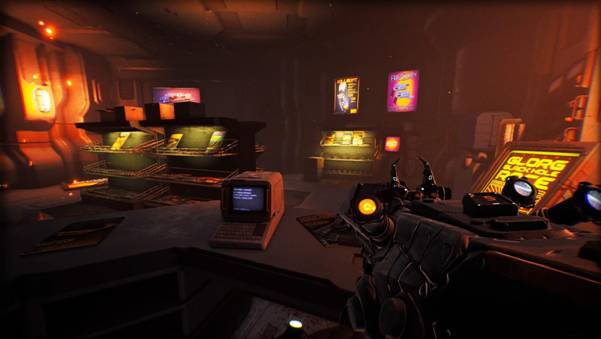 Enemies
As some of you may have noticed from our screenshots shared in the community, we currently have a new Enemy/Hazard Robot.
The robot is a static hazard/enemy that will make sure that going through the tight hallways or spaces is more dangerous, keeping you on edge.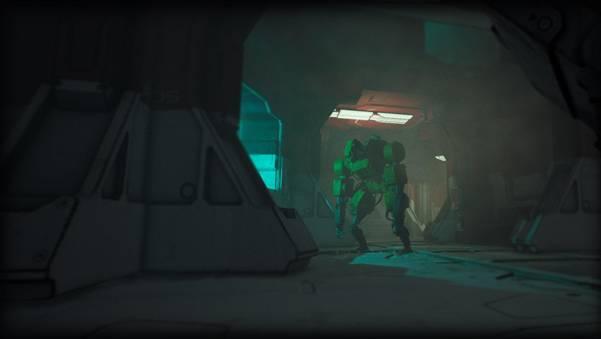 Pet Gun
Pet Gun has received some major updates in terms of mechanics and has more use than just for attacking enemies.
The pet mechanic has changed to scan as previously and then release a pet on the desired target by right mouse button click. This way, the players will have more control over where the pet goes and what action the pet should perform. Retrieve a critter, attack the enemy, or maybe use Team Heal?
Yes, Pet Gun can now be used also to activate all support mods that are available to be activated.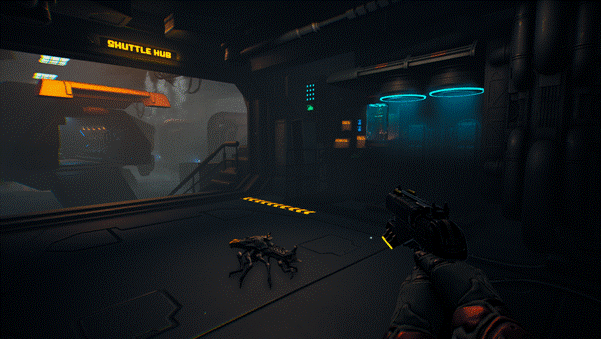 Gun Improvements
We have added new reload animations for each gun currently available in the game.
Melee Axe has been improved in terms of the impact feel.
We have added a new Melee that can be obtained in the game.
New fire animations have been added, as well as new effects.
UI
UI/UX is something that we are currently working on closely, making sure all elements of the hud, widgets, markers, and so on are on point and clearer to every player.
New Icons for support mods, notifications, markers, and task targets have been added to the game.
That's all for now! We hope that you have enjoyed looking at all the things we've been working on. We will continue adding new features and improving the game, and we will make sure to keep you updated.
See you in the next Dev Blog!
Check out our website: www.ripoutgame.com
Join our Discord channel: https://discord.gg/cAX9KprkJd